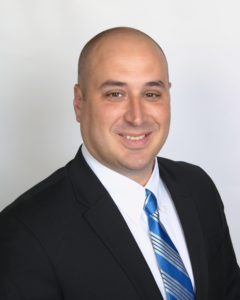 My Approach
I believe that disputes are often a matter of perspective.  In over a decade of experience, I pride myself on employing the types of creative thinking and clear communication, that is often able to change perspectives and reach an efficient and economical resolution.  When two sides are at an impasse, I see trial as a sometimes necessary last resort.  I do see my litigation experience as a useful tool, however, in identifying potential conflicts before they arise, and then proactively planning for them.
My Background
I am approaching my 12th anniversary as a licensed attorney, having passed the bar in both California and Washington, as well as being a member of the bar of the United States Supreme Court.  I attended law school at California Western School of Law in San Diego, and undergrad at Westmont College in Santa Barbara. Though I now spend more time in court, than on the court, I still enjoy coaching basketball for my two daughters.
Next Steps...
Contact us to set up a consultation where we can discuss a tailored solution to your legal needs.